Hi everyone, 
It's hard to know where to start this newsletter, but I can guarantee it will go longer than usual. So much to think about as we try to reconfigure our lives for the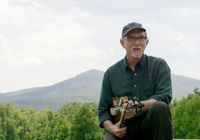 next little while. As music lovers, you know how devastating this crisis is to our community, the players, theaters, and on and on. Folks are scrambling to keep their art going, and creating on-line distanced alternatives to the direct human contact we thrive on. But if nothing else, we are survivors and scrappers, and will do what we need to do to get to the other side of this. I'm making my own plans to stay with you in various ways - more on that later. 
For you who read my occasional newsletters, and whom I've come to know personally and as fans through our shared love of music, we do our best to navigate around the elephant in the room. It all came home to me earlier this week, when less than two hours after a long journey to Norway, almost all the festivals and shows in our Molsky's Mountain Drifters tour canceled, almost all at once. We had to turn around and come back the next day. With concerts, festivals, music camps and gatherings shutting down all through this spring, everyone is looking toward the summer in the hopes that some can resume. 
So after 9000 miles of flying in two days, and a lot of time in airports, I'm self-quarantining for the next 2 weeks. I don't want to get sick, and I don't to get anyone sick. We've laid in some food and a few bottles of wine, and going to stay at home. 
But I am figuring on putting some music out there for you shortly, and in various formats from the newly created and very casual Tree Frog Music studio of one, here in New York. I'd love to know what you'd love to hear. Please send suggestions via my Facebook page: http://facebook.com/brucemolsky, or just shoot me an email at bruce@brucemolsky.com. 
If you're a player, please consider some of the lessons we have on offer at Peghead Nation (pegheadnation.com.) You can try a month for free with the code "BruceM" and if you like it, it's not terribly expensive to continue. I have well over fifty fiddle tunes up, each one in detail with melody, bowing, embellishments, etc. I've also done a Wade Ward banjo special there.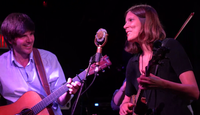 Stash and Allison! Many of you know Stash Wyslouch's wide-open and virtuosic guitar chops and Allison de Groot's incredible smooth and powerful clawhammer banjo style in the Mountain Drifters. But you might not know they are also in great demand as incredible, experienced teachers. You should contact them for one-on-one online lessons! They're at: stashwyslouch@gmail.com and allisonanndegroot@gmail.com 
Finally, I hope to broadcast some on-line performances, and will send out announcements of those. Other ideas for keeping the music going? Please get in touch!! 
And oh yeah, I recently started a Facebook group for lovers and players of roots music who love to bake, especially bread. We're sharing photos, stories, and having a nice conversation there. It's called "Fiddle and Dough" at https://www.facebook.com/groups/193771878533048/.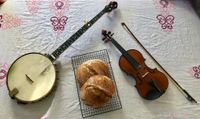 Come visit! 
Love and warm wishes from Audrey & me. 
Bruce